MAJOR LEAGUE SOCCER by wwefan PS4
Hi guys.
I decided after a long hiatus on PES Gaming forums, it was time I get back to what I do best. This year IT'S COMING HOME.
MAJOR LEAGUE SOCCER FOR PRO EVOLUTION SOCCER 2019!!!
Stay tuned and follow this page for the release date, Updates and more.
I will post progress along with the teams for importing into this year's game.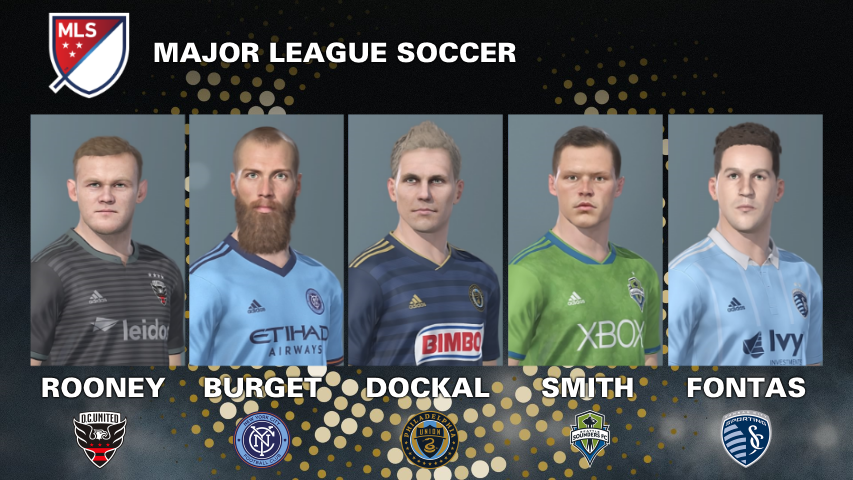 MAJOR LEAGUE SOCCER FULL UPDATE V1.1 OUT NOW! 2048 & 1024 FORMAT
DOWNLOAD HERE:
2048 Kits
http://www.mediafire.com/file/ocp8r5b1mhq87p1/MLS_OPTION_FILE_2048_Full_update_V1.1.rar/file
1024 Kits
http://www.mediafire.com/file/hvwseba2z6wht8l/MLS_OPTION_FILE_1024_Full_update_V1.1FIX.rar/file
"OUT NOW" MAJOR LEAGUE SOCCER V2.0 (1024 KITS ONLY)
FULLY OVERHAULED.
ALL CREATED PLAYERS REMOVED, TONS OF APPEARANCES ADDED + PLAYER STATS & TEAM LINE-UPS IMPROVED. COMPATIBLE WITH ALL OPTION FILES.
DOWNLOAD:
http://www.mediafire.com/file/ni9e9aopj6jmam1/MAJOR_LEAGUE_SOCCER_V2.0.rar/file
…
*LATEST FILE 08 Oct 2018*
#MLS #PES2019 #ThePowerOfFootball
PES 2019 - THE POWER OF FOOTBALL.